Successful auction for Alan Dunlop's Glasgow School of Art designs
---
---
Two drawings of the Mackintosh Building by the architect Alan dunlop sold for their asking price at auction, contributing £ 1,000 to a crowdfunding campaign launched to fund legal action against the Glasgow School of Art by a group of students.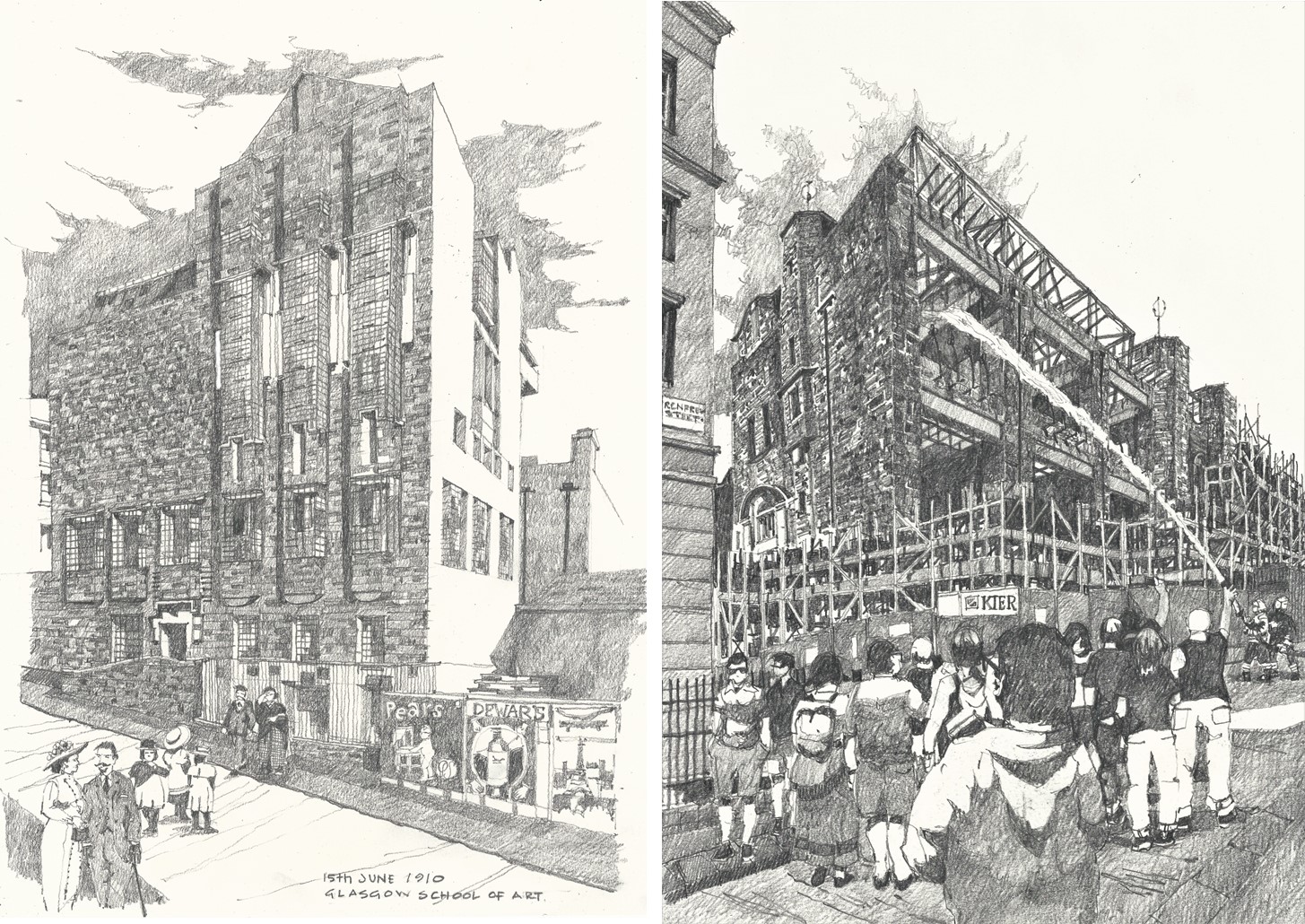 A class action lawsuit was proposed by a group of 35 architecture and design students who accused the institution of failing to provide adequate tuition fees during the pandemic.
Known collectively as Art school racket, students criticized the GSA for limited communication and a lack of access to essential facilities such as studio space, technical workshops, equipment, hardware, specialized software and technology.
Architect and former tutor Alan Dunlop supported the action and donated original designs from Charles Rennie Mackintosh 'masterpiece in 1910 and 2018 to help fund the court challenge.
Talk to RCS in August Mr Dunlop said: 'The donated drawings have now been independently appraised by two renowned gallery owners and acclaimed artist at over £ 500 each. Bid therefore starting at £ 350. Both Mackintosh Glasgow School of Art drawings are originals and taken from my sketchbooks. Soft A3 pencil on cartridge paper. The east elevation sketch was made up of vignettes drawn in the morning immediately after the 2018 fire and is unique.
"Mackintosh's drawings were chosen by the students from a selection of other drawings in my sketchbooks, including The Burrell, Caledonian Road Church, and St Peters."
Following the successful sale, £ 1.00 will now be donated to the crowdfunding campaign by Mr. Dunlop.
Source link